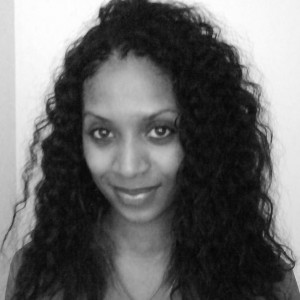 Shelley Winford
Hi my name is Shelley Winford, One of the newer members of the WorkItCircuit.com team. I've been in the fitness industry since 2008 and it has completely changed my life!
Over the years, I've worked with adults, children, couples and families with the purpose of injecting fun and fitness in to the lives of hundreds of people across London and the South East.
As a personal trainer and GP referral instructor; I specialise in body toning, weight loss, strength, endurance and body weight training!

I'm totally committed to helping you reach your desired goals; whether it's decreasing body fat for a special occasion like a wedding, improving your quality of life by reducing your blood pressure, cholesterol or if you simply wish to sustain your existing healthy lifestyle. Whatever your ambitions, I'm more than happy to work with you, provide you with the tools, tips and techniques to get you those results!

Being an avid group fitness instructor, I've run many classes including circuits, spin, legs bums & tums, aerotone and zumba to name a few with a plan of adding yoga to my list.
They say that abs are made in the kitchen and I couldn't agree more! Clean eating should be a key element of any well rounded fitness regime!

7 years ago, I lost 2 and a half stone and 3 dress sizes! I managed to keep it off indefinitely with good nutrition playing a major part of that process.

It's my ambitions to share with you the nutritional guidance and fitness strategies that helped me redesign my body, my mind and my life; and show you how much fun our journey will be together!

So why not start now and join the fun and introduce the world to a new you, lets make it happen!
Gym Instructor, Personal Trainer, Nutritional Advisor
Fitness Course Certificate -Continuous Personal Development, Certificate of Gym Instruction, Certificate of Personal Training, Certificate of Fitness Instructing Exercise to Music, Active IQ Level 3 Diploma in Exercise Referral (QCF), Official Zumba Instructor Basic Steps Level 2, Official Zumbamatic Instructor, Official Zumba Gold Instructor
Zumba, Group Cycling (Spin), Gym Instructor, Training to Music
Zumba Basic Steps Level 1 & 2, Zumbamatic, Zumba Gold Instructor, Premiere Training International, Focus Training, Distance Learning, Pulse Fitness Group Cycling (Spin)